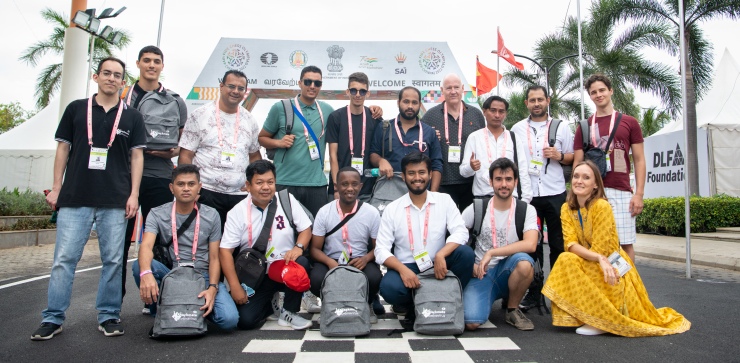 Checkmate Coronavirus: Vanakkam Chennai!
A massive online project, Checkmate Coronavirus, was launched by FIDE in May 2020. Over 720 non-stop hours of this chess marathon, 2,762 tournaments have been played by 120,000 unique participants from at least 140 countries . Winners of the project's weekly raffle received 1,500 prizes, including souvenirs, free masterclasses and mini-matches with top grandmasters.
The lucky ones took home the major prize of the event – a six-night trip to Chennai with paid airfare, full board and a chance to attend the Chess Olympiad, a showpiece event. FIDE event with 186 participating national teams.
After two years of anticipation, the winners of the FIDE Coronavirus Checkmate grand prize project arrived in Chennai, India, and is now enjoying its stay in a 382-year-old city, the chess capital of India and the home of five-time world champion GM Viswanathan Anand.
Chess fans representing Algeria, Azerbaijan, Bangladesh, Brazil, Colombia, Egypt, Greece, Mauritius, Mexico, Morocco, Myanmar, Pakistan, Serbia, Africa of the South, Spain, Sudan, Sweden and Thailand have already visited the Olympiad site, watched the matches of their favorite players and participated in side events, including festivals, concerts and performances organized by AICF to show the great cultural heritage of Tamil Nadu.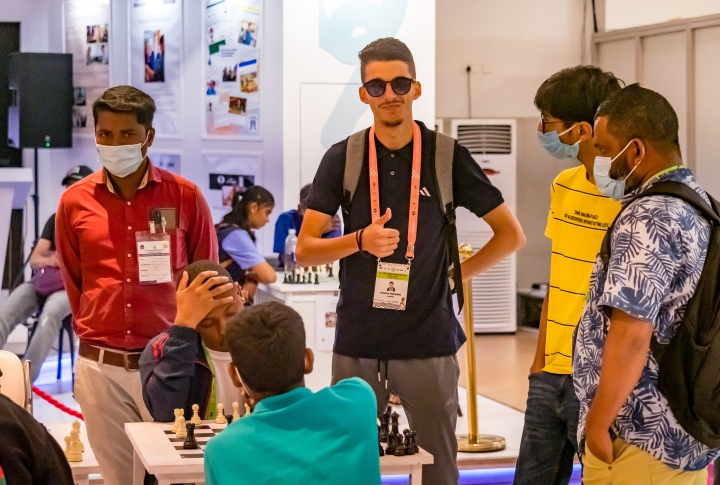 "I had an excellent impression of this Olympiad. I was very well received from the arrival at the airport to the hotel. I went to the beach and the swimming pool and I made a walk on the sand. I can't say what I liked the most because I liked everything. The Indians are very hospitable. At the Olympiad site, I saw several famous players, including Magnus Carlsen. I want to thank FIDE for this beautiful gift and also for the wonderful gifts we received," said Carlos Gomes de Taguatinga, the oldest member of the delegation.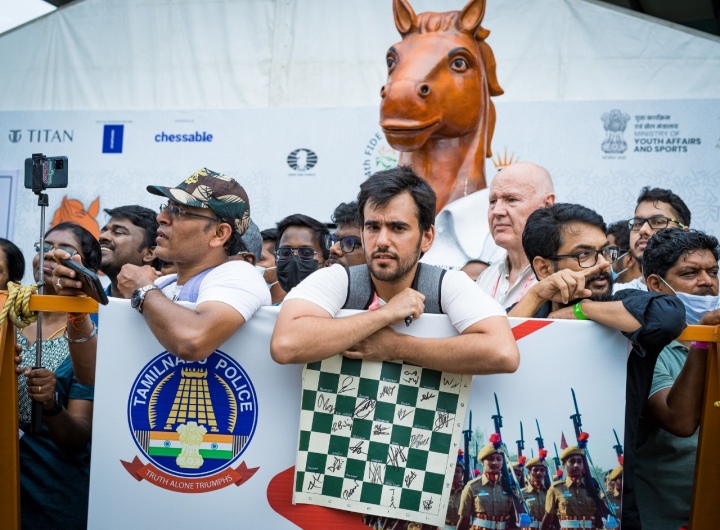 "I'm enjoying the Olympics a lot and I'm happy to see so many top players fighting live instead of streaming on Youtube! I've played a few friendly matches here and there with random players from all over the world", – adds Nicolas Noël from Thailand. During the pandemic, he played extensively online on many platforms and participated in hundreds of Checkmate Coronavirus tournaments.
"The Chess Olympiad is my dream. I have never been to foreign countries before," said Than Min Hlaing from Myanmar. "There are no words to say how happy I am. Chess games at the Olympiad are the greatest games I have ever seen. I feel ecstatic. The person I want him more to see here is Magnus Carlsen. I also want to play chess with a great player. I will never forget this huge memorable event. I hope we will meet at the next Olympiad as well."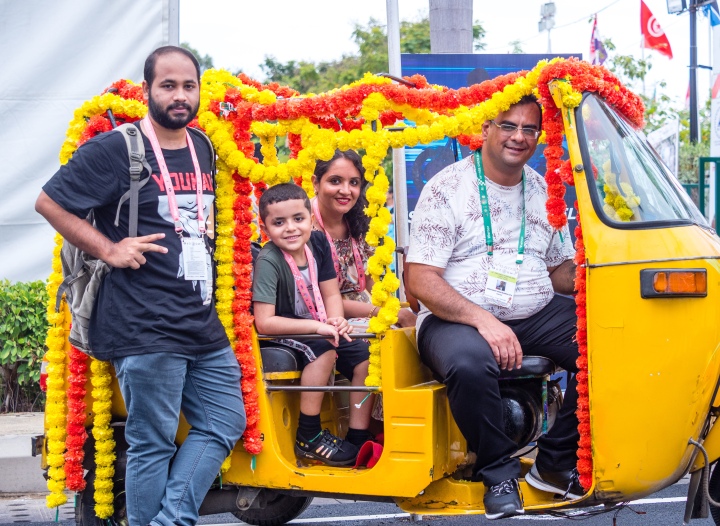 With two more rounds of the Chess Olympiad to come, Checkmate Coronavirus winners have every chance to meet many chess players in person, take selfies with them and get autographs. The visit will end with a spectacular closing ceremony which includes traditional Indian performances and rewards the strongest teams in the event.