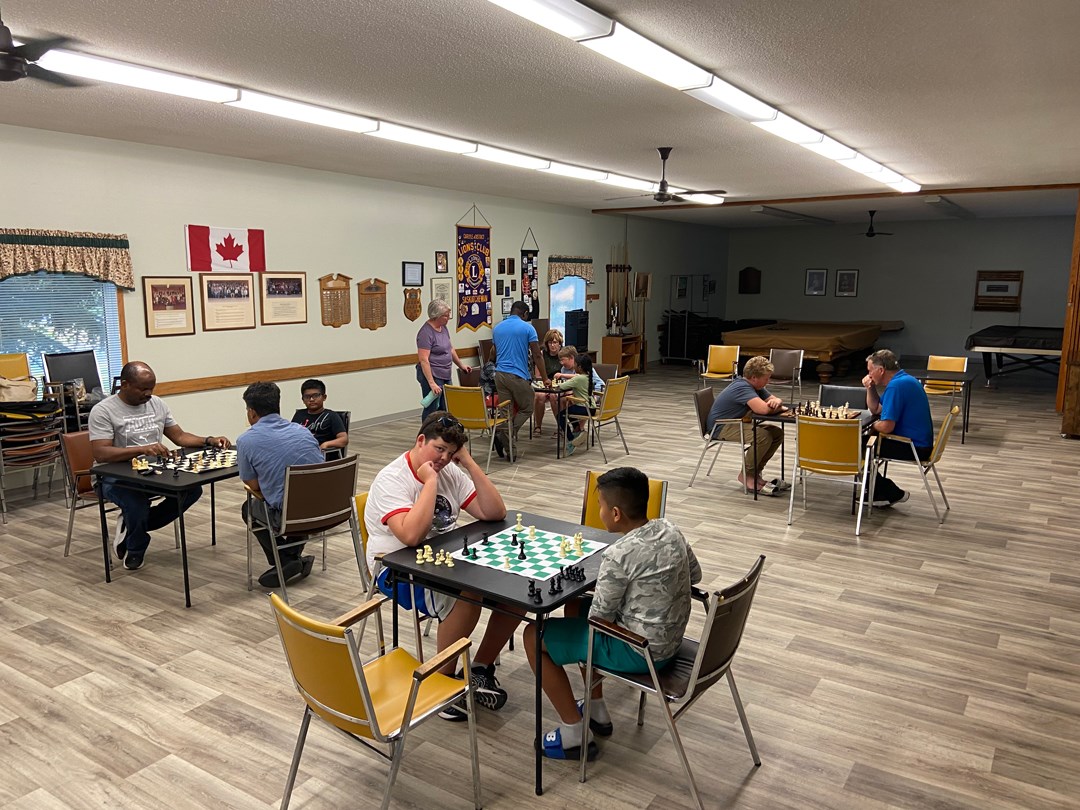 Checkmate: a new chess club formed in Carlyle
The new group meets at the Carlyle Happy Gang building.
CARLYLE – Dr Ovie Albert is a GP who moved from Kamsack to Carlyle in May.
Born and raised in Nigeria, he has been playing chess since the age of eight. Albert loves the game and over the summer thought of forming a chess club and teaching the game to younger generations.
Recently his dream came true and an informal chess club was formed in Carlyle. Every Wednesday, everyone is invited to meet at 5:30 p.m. at the Carlyle Happy Gang building for an introduction to the game.
Albert and his wife Onome have three children and their 13-year-old daughter, Kevwe, has a keen interest in the game. Besides enjoying football and taekwondo, Albert's favorite pastime is chess, and he enjoys teach anyone who wants to learn.
"I played chess a lot in college and I still do. Both online and on the computer are fine, but nothing is better than one-on-one interaction. I love it teaching younger generations and I'm really looking forward to starting a club in Carlyle.
Local resident Jim Sedor has played chess a lot in his life and often plays against his 13-year-old grandson, Tayo.
"I am passionate about the game and it really develops personal skills. In chess, there is an early game, a middle game and an end game. You have to be disciplined, creative and knowledgeable to be successful. Good things start with passionate people. One can use chess to improve, which will make you a better person.